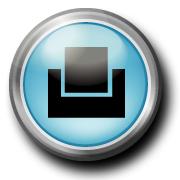 Printable Version
When visiting a veteran service officer it is important to bring certain documents to the meeting.  Not every document is needed for every claim or benefit application, however, having more information at the initial meeting helps begin the process faster.
Please bring the following information:
(  )  Original or certified copy of the Report of separation or your discharge papers (DD214 or member 4)
(  )  Copy of Marriage certificate
(  )  Copy(s) of birth certificate(s) for each claimed dependent to include spouse
(  )  Copy(s) of death certificate(s)
(  )  Copy(s) of divorce decree(s) for veteran and spouse
(  )  Copy of Guardianship Document/Court Letters
(  )  Copy of Social Security award letters showing current benefit rate
(  )  Copy of pension or annuity award letter showing current benefit rate
(  )  Statement from doctors, showing current medical condition that is being claimed
(  )  Doctor's name, address, and phone number to include fax numbers
(  )  Medical evidence indicating that the disability was caused by or arose during your active duty service
(  )  Medical treatment records
(  ) Any correspondence from the Veterans Administration
(  )  Collateral statement(s) – eyewitness accounts
(  )  Social Security numbers for each claimed dependent
(  )  other evidence you believe will assist in supporting your claim.
Gather as much information as possible, before seeing a veteran service officer.  The more information they have the sooner they can file your claim.